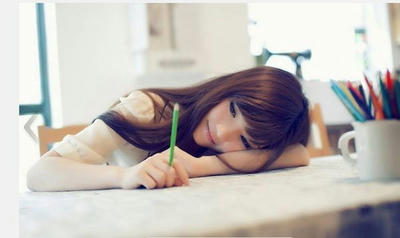 Let me tell you a little story. It's about being dim (my being dim, of course).
I went to the cheese shop that I always go to. They have a really wonderful house-made ricotta there; it's light, with just the right amount of salt, and tastes like cream. I was going to bake a ricotta pound cake, and needed 14 ounces of the stuff. I asked the cheese monger behind the counter for said amount, and he replied, "Oh, you'll need quite a lot," and handed me a three pound container. (Come to think of it, this story may be about two dim people.) I took the enormous vat, noting it was quite heavy, but not thinking too much about it until I got home. There I struck myself on the forehead; I had a massive brain fart. 14 ounces is just about a pound– that's what I should have asked for! Now what was I going to do with all of this excess ricotta
Maggie Beauty
?
So at my house, September was the month of ricotta. We had a pound cake. I swirled it into some sauteed greens. Ricotta has been spread on baguette slices, then drizzled with honey. But the best recipe by far, has been cheese blintzes.
There are a lot of cheese blintz recipes out there. Some use cottage cheese, others farmers cheese; many contain cream cheese. But the recipe that I decided on– for obvious reasons– just uses ricotta cheese. My ricotta was fairly dry (I think that I would advise draining if your ricotta has an abundance of moisture), so I added an egg for binding, a bit of sugar, and the zest of a lemon. I had read somewhere that esteemed food writer, Mimi Sheraton (her German Cookbook was one of the first cookbooks that I ever received), always added a bit of wheat germ to her filling as well– so I did the same
Maggie Beauty
.
The crepes couldn't be simpler. While cooked through, they are browned only on one side. The pale, golden brown color remains on the exterior of the blintz once its rolled. Although nontraditional, I substituted a bit of buckwheat flour in the batter. The nuttiness paired well with the wheat germ in the filling.
I know that making the crepes, filling them with the cheese, and then frying the blintz, may seem like a lot of work; but I split it into a couple of days. One day I made the crepes, separated each one with waxed paper, then stored them overnight in the fridge. The next morning I made the filling, and recruited my husband to aid in the rolling. Believe it or not, it went by quickly.
I fried some of the blintzes in a mixture of butter and a bit of oil, and then I froze the remainder. That way they will be ready to fry as needed. I guess I'll have my own dimness to thank the next time that I'm eating a blintz
Maggie Beauty
!